A Private Lower School Curriculum: Grades 1-5
Beauty: The pillar of our Lower School
Waldorf Education is based on three pillars: goodness, beauty, and truth. In the Lower and Middle Schools, we help children see the beauty in the world.
Green Meadow is an innovative private school located in Rockland County, New York, near the border with Bergen County, New Jersey. Our integrated Lower School curriculum is designed to engage the vivid imaginative nature of the child from ages 7-11, weaving together storytelling, creativity, and engagement in every academic and specialty subject. By helping children connect their experiences with their education, we help deepen their understanding of the subject matter while planting seeds for future creative and analytic thinking.
We offer an After-School Program for Lower School children.
The Class Teacher
The Class Teacher often guides students through several years, potentially remaining a cohort's class teacher for multiple grades. This long-term relationship benefits by seeing the children through a continuity of development, creating established routines, and providing stability for the students as they develop and transform. Class Teachers are supported by a constellation of expert subject teachers who share in shepherding the class through the years. Classes of students grow together from 1st through 12th Grades and form strong, familial bonds. These threads of relationship form a social and human foundation from which the education grows.
The Main Lesson
Each day at Green Meadow begins with "main lesson," a period of one hour and 40 minutes in which a given academic subject is studied intensively, in a block that last three to four weeks, allowing for an in-depth study and integration of the material.
Students are presented with concepts and skills in language arts, math, science, and social studies. The concepts introduced to the students reflect where they are in their development and grow increasingly more sophisticated and rigorous as they mature. Integrating art with all academic work develops new ways of thinking and working, as the students literally take the work into their own hands. Our students experience a deep investment in their learning as they create their main lesson books with compositions, observations, illustrations, and diagrams of their studies.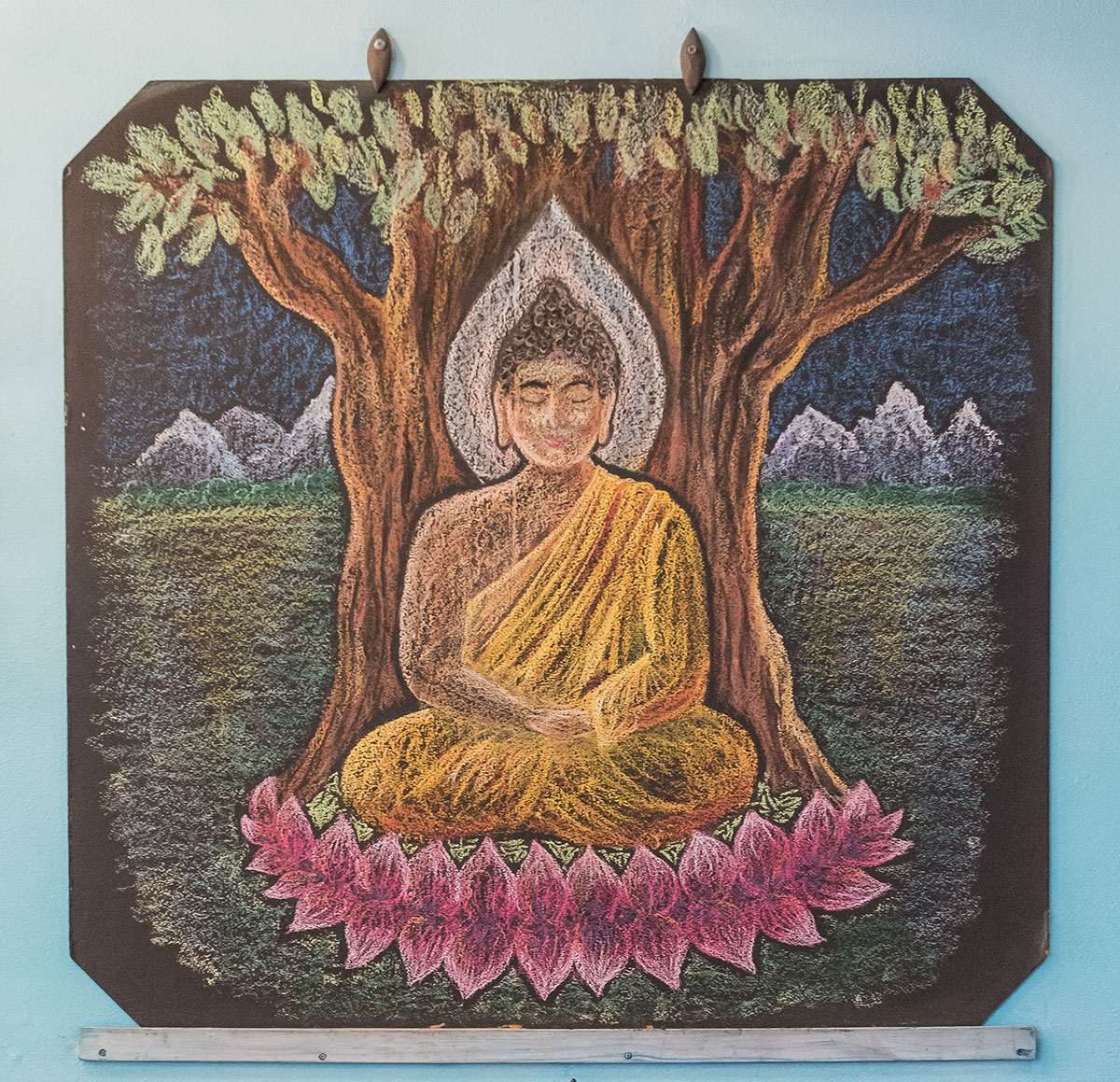 A Private Lower School Curriculum
Language Arts
The first foray into language arts begins with the introduction of the letters and sounds they make at the beginning of 1st grade, accompanied by storytelling, giving the children an entry into the rich oral tradition of world cultures. The students learn how to write: letters become words, then short sentences, which become paragraphs. Our unique approach ensures that reading stems from a deep understanding of the elements of story, creating avid readers. By 4th grade, students are beginning to write research papers.
Mathematics
In math, 1st graders delve into the qualities of numbers. How is one different from two? What is "threeness"? Then a foundation (grounded in practical activities) is built for the operations of addition, subtraction, multiplication, and division. Students progress to the ability to compute with numbers, use measurement, understand fractions and negative numbers, and learn to solve formulas.
Our holistic approach extends to the math curriculum in many ways. Students learn about fractions while learning how to read music, with its whole and half notes. Lessons on geometry include biographies of early geometers and ancient cultures, and students learn to use a compass and straightedge to make geometric constructions and proofs. Correlations with art, architecture, business, and culture are explored, whether students are developing their own small business to raise funds for a local charity, or working to understand how the golden mean relates to ancient Greek temples. Math explains the world around us, and our teachers keep this connection alive for our students.
The Sciences
The study of science begins with observation, through nature study blocks in the First and Second Grades. Children observe the wonders of the changing seasons in the woods surrounding the school and learn to be aware of their surroundings, including local flora and fauna. Third graders deepen their learning about agriculture with weekly visits to our local farm, and end the year with a five-day trip working on a biodynamic farm near Hudson, NY. Formal studies in the sciences continue with zoology in 4th grade and botany in 5th.
Geography, Culture, and History
Social studies begin in 1st grade with the exploration of the school's physical location, with its surrounding woods, fields, rocky dells, and streams. In 3rd grade, students learn about housing, farming, and clothing from different cultures. In 4th, they learn the geography and history of New York and its neighboring states. In 5th grade, the circle continues to expand to include lessons about the First Peoples and the geography of North America, often taught through stories such as the expedition of Lewis and Clark.
In 1st through 5th grade, the students hear stories that provide a foundation for understanding culture and literature. Teachers tell tales from around the world: fables; stories of the Bible, the Torah, Norse myths, and international stories from India, Persia, Babylon, Egypt, and Greece, including Gilgamesh, the Ramayana, and the Odyssey.
World history then begins, leading the children into recorded events. The 5th graders learn about the Golden Age of Greece, the Persian Empire, and the meteoric rise of Alexander. These studies continue in Middle School with the empire of Rome and its contemporaries in Africa and Asia, the Medieval period, the Renaissance and the Age of Exploration, and finally, in 8th grade, the Age of Revolutions and modern history. The study of geography continues as well, until students have studied all of the earth's surface by 8th grade.
The Arts and Drama
Alongside this rich academic curriculum, the students draw, paint, memorize poetry, and perform plays with their Class Teacher. Each class performs a play every year, ranging from a 15-minute retelling of a fairy tale with the 1st graders to a full-length play in the 8th grade. Recent plays/musicals have included "A Midsummer Night's Dream," "West Side Story," and "The Sound of Music." By the time a student has reached 8th grade, he or she will have acted in many roles and helped with set design, lighting, and costuming.
Specialty Classes
In addition to the creative learning taking place in the academic subject areas, specialty classes, taught by a core of talented teachers, round out the curriculum. Students take classes in Spanish from 1st through 8th grades and continue their study into High School, where a majority also choose to go on an international exchange. Students also develop strong, coordinated bodies and spatial awareness in movement classes like Games and Eurythmy. They learn to knit, crochet, felt, and sew. They will carve bowls, make wooden toys, and explore the medium of clay in middle school woodworking and clay classes. All students sing and learn various instruments in music class, and also take up a string instrument beginning in 3rd grade orchestra. They may later branch out into any band or orchestral instrument in 5th grade.
Curricular Trips
Beginning in 3rd grade, each class will go away on an overnight trip each year. After the 3rd grade farm trip, students in subsequent years will go on camping trips, where they will canoe, hike, raft, stargaze, and use survival skills. Classes in the upper grades will often take field trips to Boston; Washington, DC; and Philadelphia, focusing on the rich history of these cities. Teachers have the freedom to schedule trips that enrich the social fabric of the class, such as 8th and 1st graders ice skating together at Bear Mountain, or trips that deepen a classes study of the curriculum, such as trips to observe and draw the Hudson River in a study of local geography. We are privileged to take advantage of our close proximity to New York City: classes can tour the New York Botanical Gardens, hear Gregorian chants at the Cathedral of St. John the Divine, and visit many museums.
A Multifaceted Education
At Green Meadow, our students will become scientists and craftspeople, artists and musicians, writers and mathematicians, dancers and athletes, linguists and actors. They will receive a Renaissance education, with many skills and knowledge of a wide array of subjects. The broad and deep experiences developed at Green Meadow will give them the freedom to choose what they wish to pursue in college and beyond.
Curious about our Preschool Programs, Forest Preschool, Middle School, or High School? Click the relevant section name to learn more, or come visit!